Objective
Development of corporate website for THERMOCON - manufacturer of materials and services for construction of terraces, facades of buildings, manufacture of fences and fences, pergol made of thermowood.
Creation of a catalogue-portfolio for the manufacturer and supplier of wood materials.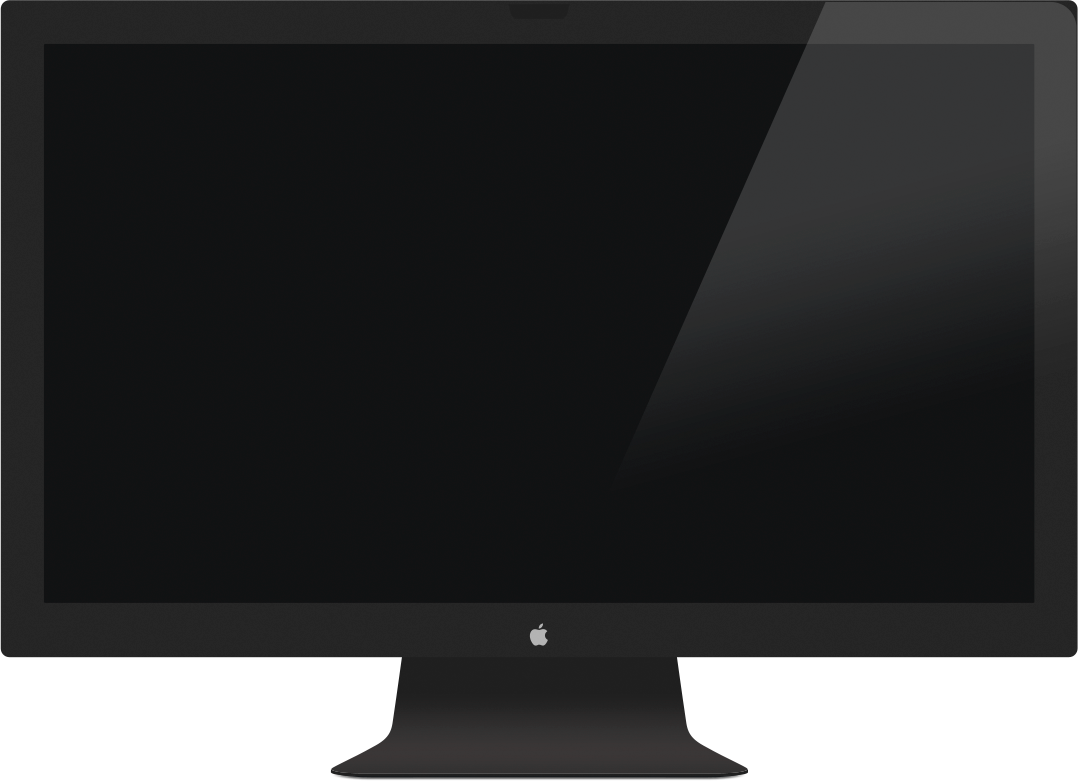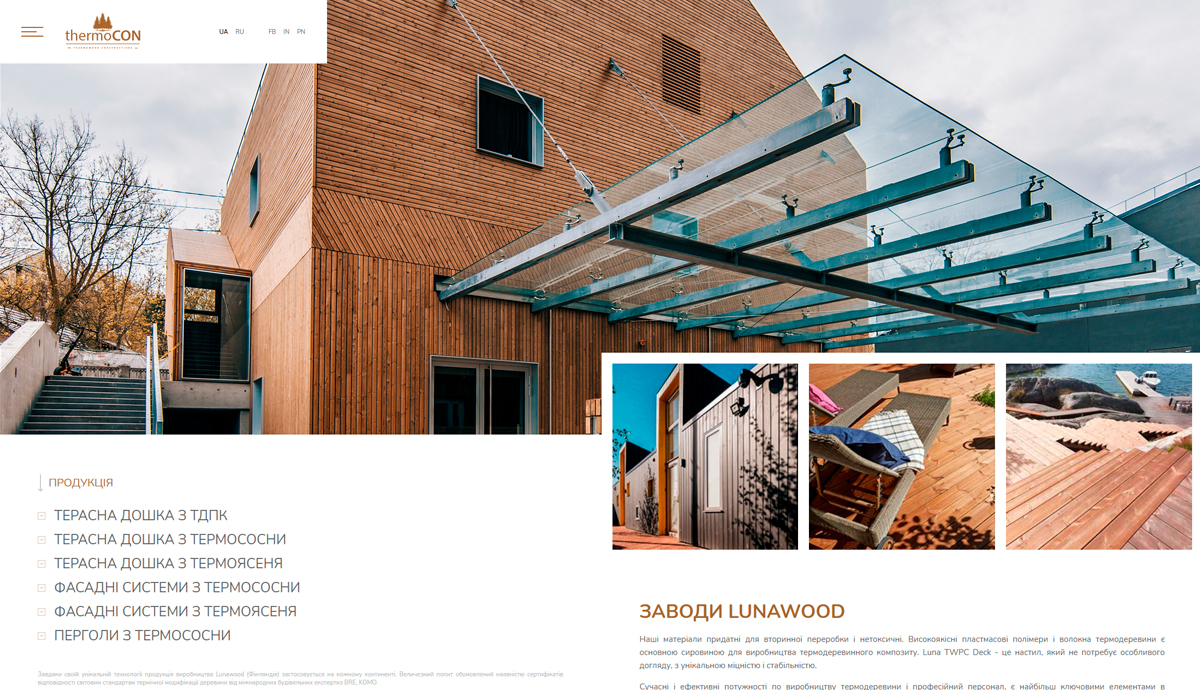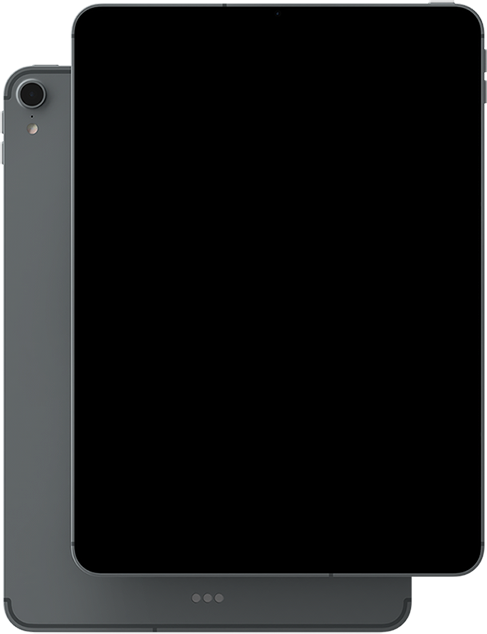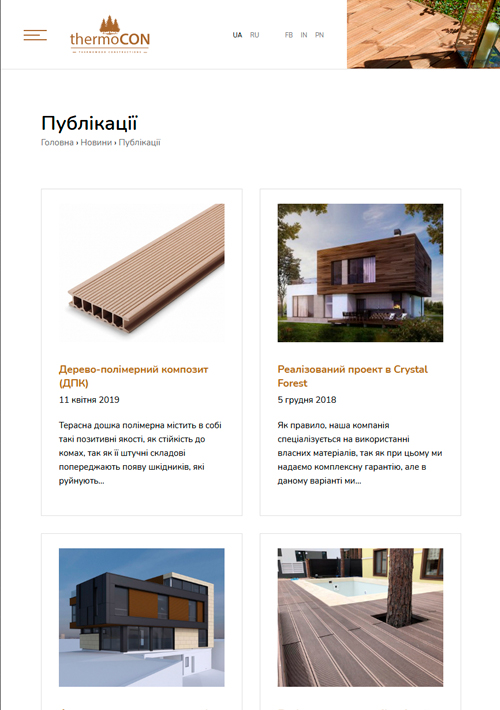 Development
Stylish and modern site in European design.
Light dynamic effects and vivid live photos of objects.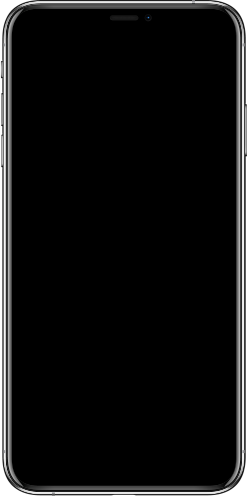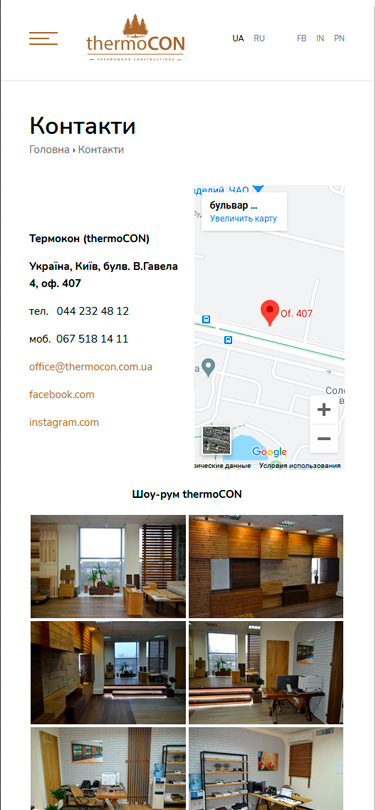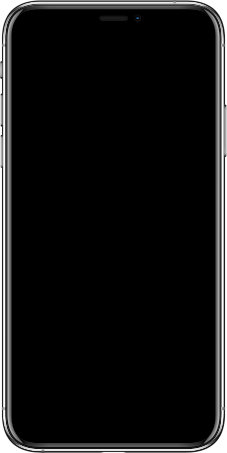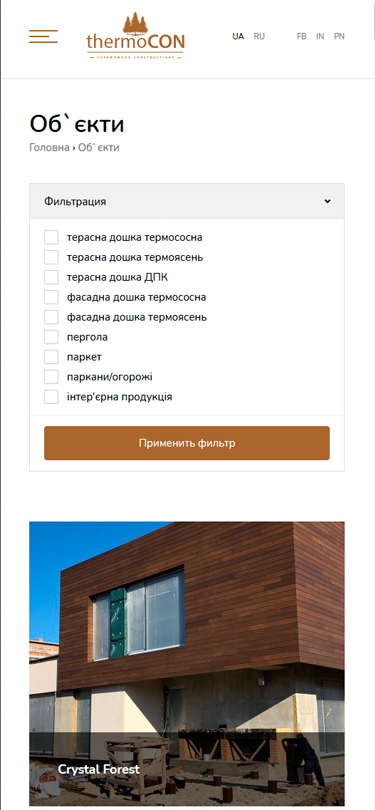 Outcome
Сайт работает на собственной коммерческой системе от студии mc design.
На сайте размещен каталог продукции для легкой навигации и поиска товаров.
Сайт адаптирован под все мобильные устройства.
Сайт выполнен на двух языках - украинском и русском.
See also:
By topic: thermal wood structures, building materials, website for building material, corporate website development, logo and corporate identity development